McGuire's Beautiful Outdoors
In This Issue Hurricane Season | About Us | Local Watering Restrictions | McGuire's Services

Greetings!
Hurricane season is officially here! June 1st is the start of hurricane season which means more rain and storms and many different things to prepare for. During the month of June the start of summer will also take place at the end of the month on the 21st.
You have probably noticed that things are starting to grow faster now, so make sure to let us know if we can do anything to help make your lawn more beautiful.
We appreciate your business and look forward to our continued relationship with you.
Sincerely,
Your Friends at McGuire's Beautiful Outdoors
Hurricane Season Is Here!
I think we can safely say that the chances for hard frosts or freezes have passed, and we are knocking on Spring's door.
June brings in the start of summer but also the start of hu rricane season. Our arbor care tree service can get your trees prepared and ready for the storms that this season may bring. We are fully licensed and insured with 4 certified arborists on staff. We are ready to help you with your arbor care needs. Call and schedule to have one of our certified arborists come out to give you a quote for your needed tree work.
Do You Know About The New Water Restrictions?
I think we can safely say that the chances for hard frosts or freezes have passed, and we are knocking on Spring's door.
The drought that we have been having this year has been the worst drought in many. It has caused many brush fires and very dry lawns. As a result of the drought, the water restrictions for all the counties that we provide service for have became more strict. There is a new water shortage order that only allows lawn watering once a week and the allowable watering hours have also been shortened. These changes will remain through August 1st. Additional information can be found at:watermatters.org/restrictions.
About Us
McGuire's Beautiful Outdoors was founded in 2004when Joel McGuire and Eric Robinson decided to combine their 40 years of experience to form a company that would offer the finest in full service lawn and
landscape care. Their personal beliefs in hard work, honesty, and reliability mold and shape the foundation of the entire company. Each member of the McGuire's family shares the passion for excellence embodied in its founders, and each team member knows that he or she is essential to the success of the entire team.
NOW HIRING
We are looking for hard workers to join our team. Stop by and apply today.
Links for Local Watering Restrictions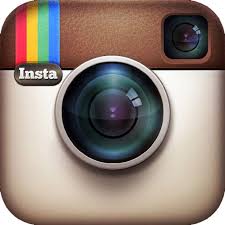 McGuire's Services
Did you know that we offer the finest in full service lawn and landscape care and maintenance? We are also proud to offer more than just our exceptional lawn and shrub care packages. See below for the full list of services that we offer.
Lawn Maintenance
Lawn Care
Treatments
Tree/Shrub Treatments
Perimeter Pest Control
Lawn Aeration
Irrigation Inspections & Repairs
Irrigation Service Plans
Arbor Care Services
Office Hours and Weekly Service
Our office hours are
Monday through Friday
8:00 a.m. - 5:00 p.m.
Phone: 813-996-7300
www.mcguiresoutdoors.com